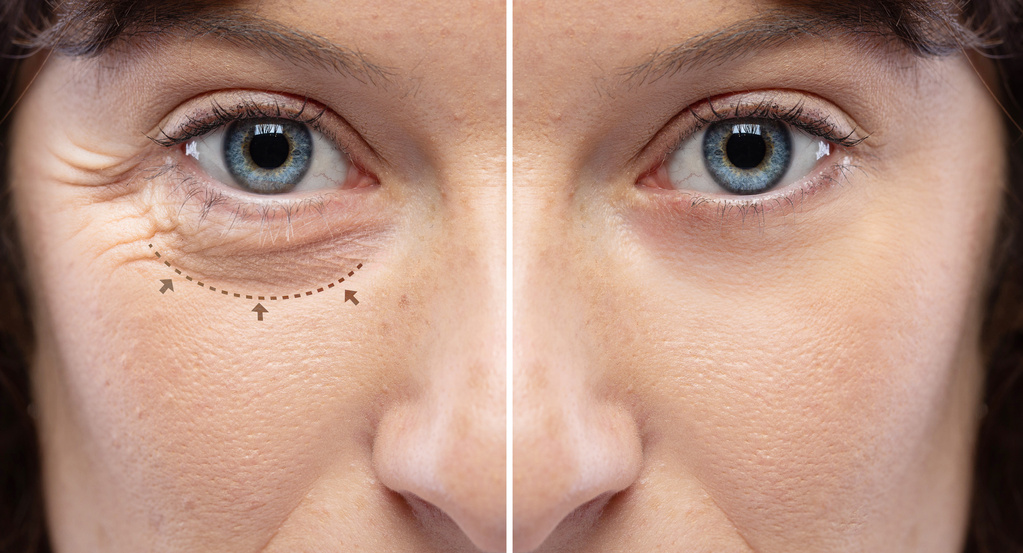 Blepharoplasty and botox, the combination for a perfect look
Usually the aging of the eyelid area does not appear in isolation. It is usually accompanied by wrinkles in the crow's feet region, between the eyebrows, forehead, and drooping eyebrows.

It is very common, therefore, to observe excess skin on the upper eyelid, which appears in the form of a "curtain" or "blind" that obscures the gaze, and excess bags on the lower eyelids accompanied by excess skin in this area, as well as laxity in the lower eyelid.
If we treat these alterations in the eyelids in an isolated way, the wrinkles mentioned above will persist. The same happens if we only treat these wrinkles and not the signs of aging on the eyelids.
Correct droopy eyelids and wrinkles around the eyes
That is why the best result is achieved through a combination of eyelid surgery or blepharoplasty, and treatment of wrinkles between the eyebrows, crow's feet, forehead and eyebrow lift with botox or botulinum toxin.
Results of a blepharoplasty and botox
The combination of these two treatments will bring us a refreshed, younger, more rested look, as well as a more relaxed and fresh appearance of the periocular area and the upper facial third.
Excellence in the treatment of the upper third is achieved by combining these two treatments, without altering the expression at all or giving an operated or plastic surgery appearance. The results are natural and the appearance is rejuvenated and healthier.

Dr. Patricia Martínez is a registered plastic surgeon, member of the SECPRE (Spanish Society of Plastic, Aesthetic and Reconstructive Surgery).
BEFORE-AFTER