What is a face and neck lift?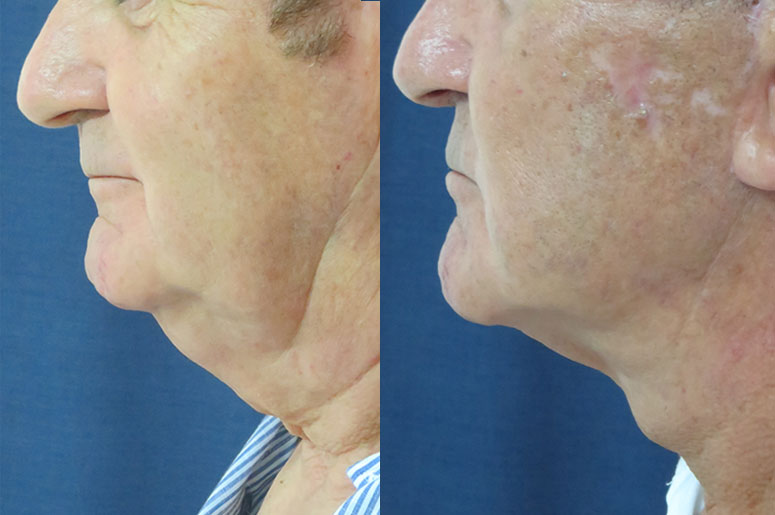 What is a face and neck lift?
Over the years, the face and neck show signs of aging. Every day people want to look better and feel that their physical appearance, and especially their facial appearance, is consistent with how they feel. There are many treatments to improve facial appearance. From aesthetic medicine treatments to surgical interventions.
The star surgical intervention to rejuvenate
the face and neck is undoubtedly lifting.
What can I expect from this intervention?
This treatment has no competitors in terms of its results. What it offers is a repositioning, a stretching of the tissues that have fallen off. It is also combined with blepharoplasty or eyelid surgery, and with fat replacement or lipofilling in the areas that require it.
Neck lift
The facelift treats the neck: from emptying the thick chin, to reducing the bands or platysmal "strings", to getting back to having a youthful and elegant cervical angle.
Face lift
On the face, the facelift redefines the jaw line, reduces the "jowls" that usually hang on both sides of the chin. Attenuates the nasolabial folds. Return fullness to empty cheeks. Treats laxity and sagging of the skin. Fills the grooves and holes left by tissue atrophy that implies age.
In the periocular area, with blepharoplasty, remove excess skin, fat bags, and tighten tissues that have lost strength.
The permanent lifting must be with surgery
But let's not fool ourselves, as with everything in life, there are many ways to do things, including facelifts. To achieve all this improvement, which is permanent, the facelift must be a correctly performed surgery, working both at the cutaneous and muscular level.
Dr. Patricia Martínez is a collegiate plastic surgeon, member of the SECPRE (Spanish Society of Plastic, Aesthetic and Reconstructive Surgery) and specialized in cervical-facial lifting intervention.
Results of the lifting surgery